"I find it so exciting to help other mum's find their passions and go out and execute it. That's what lights me up!" - Jess Willman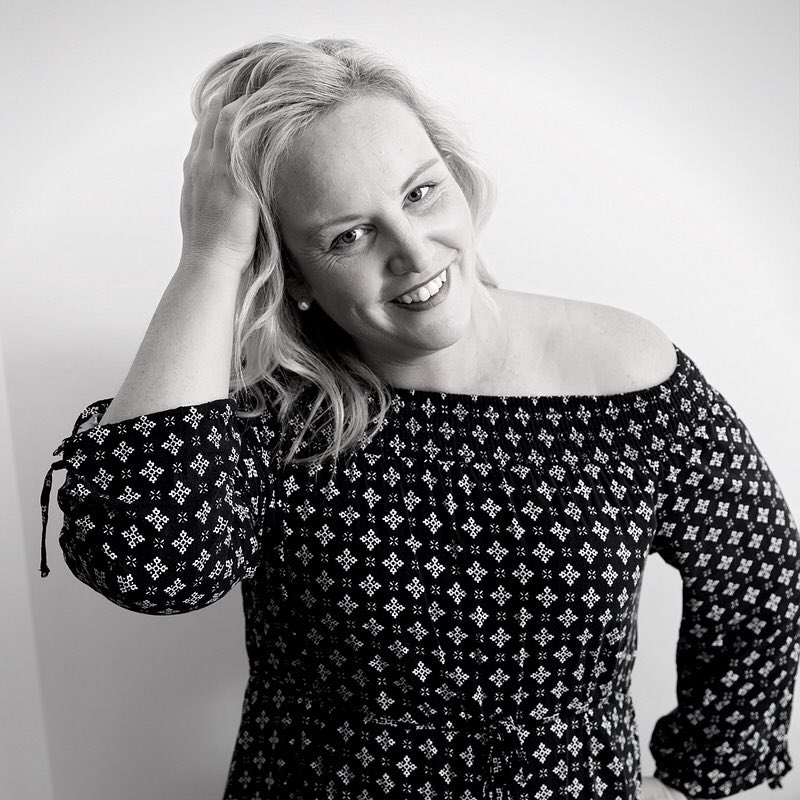 Check out our Q&A with Jess about her Web Design Experience
Jess shares her love of business and how the no-rules, constant challenges and endless creativity in the online space, lifts her up and allows her to live the ultimate freedom lifestyle...
Q: How did your passion for your business turn into coaching others in theirs?
A: I LOVE running a business. I love the challenges, I love the creativity, I love the 'no-rules' / freedom part of running a business. I spent so much time, energy & money on learning and experimenting and growing my business and gained so much knowledge I wanted to be able to share that with other women who also wanted the no rules / freedom aspect of their own business. Particularly Mum's - I went through a lot of personal development and battling my own demon's to get my business to where it is now, to where I have time freedom to be available for my kids whenever they need, and I see so many other women and Mum's battling along, so I wanted to help. Because I LOVE business and I want other women to have what I have.

Q: Tell us about your journey into Network Marketing, when did you realise this could turn into a career?
A: Oh my goodness, no way! I literally fell into network marketing when I wanted to lose weight and bought a program to help me. It worked. So others wanted what I had. And suddenly I was earning money and in business! After the success I created within my own network marketing business I realised I could help others with theirs. My passion shifted from helping people with the products / health side of things, to helping them grow a business, and I felt the need to go broader than just within my own NWM business & company, suddenly a career was born out of nowhere!

Q: Why was creating an online business so important for you?
A: Flexibility. Freedom. Fun. All the f's !! But aside from all that, because we live in an online world. When I was growing my network marketing business I quickly realised I needed to be online. I had gone through my warm market, and their warm market and living in a smallish regional city, I was running out of people to talk to, so I realised that if I wanted to grow my business exponentially I needed to be online. I had the vision of growing my empire from the kitchen bench and the coffee shop. That's what I've done. We are so, so lucky in this digital age to have the opportunities we do to utilise our expertise and earn a living from home.


Q: What's the hardest lesson you've learnt as a business owner?
A: Oh goodness, there's so many. I can't say just one, there's two: First, you need a thick skin. In the type of business I'm in, where it's all about 'brand YOU', and where the buck stops with YOU, because you're the face and the name behind it all, you need to be prepared for negativity from some people, and for your own fears cropping up and wanting sabotage your success. So I've learned, you can't please everyone. So stop trying.
Secondly, get your accounts, your finances in order from the get go! I think this is one of the biggest problems faced by women who start their own business, and perhaps feel as though it's just a 'hobby' to begin with (usually due to our own fears of failure!). But honestly, get an accounting system (I use Intuit Quickbooks and it's amazing), make sure you're putting aside money for tax, superannuation all that jazz. See your accountant straight up.

Q: What do you wish someone told you when you first started out?
A: The above! Oh maybe they did, so I wish they'd told me to listen and DO!


Q: What did it mean for you to work with Kira and take on her Web Design Experience?
Before I enlisted Kira to build my beautiful website I had an embarrassingly bad website that I tended to hide away from people! I also wasn't at all clear on my branding. So to have Kira swoop in and take charge of my branding and website design was a dream. It literally gave me more confidence for my business as a whole. That's what good branding and kick ass website can do! And Kira was amazing throughout the whole process, taking my brand vision into account but then making it 100x better
Want to be inspired by Jess on the daily?